Embedding runes increases your equipment's attributes. Then when you equip the rune-embedded items, these values carry over to your attributes.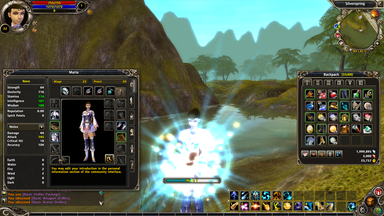 The Embedding Process
Ready to wield the power of runes?
Then embed them into your equipment!

With a right-click, grab an embedding rune from your backpack.

Embed the rune with a left-click on a valid equipment item in the character window.
To embed a rune, all you need is:
An embedding rune
A piece of equipment with a free rune slot

Some runes can only be embedded in accessories or weapons.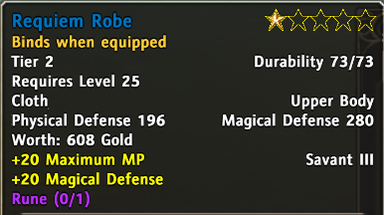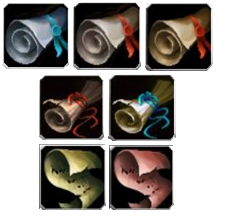 Drilling Rune Slots
If a piece of equipment doesn't have a free rune slot, you can use a driller. This item will drill an additional rune slot, up to a maximum of four.

The process is the same as for embedding runes.

There are different drillers for weapons, armour, and accessories. Make sure you get the right one for your needs.
Rune Extraction
If you change your mind about an embedded rune, you can extract it.

To do so, open the Functions menu at the bottom right of the screen and select Rune Extraction.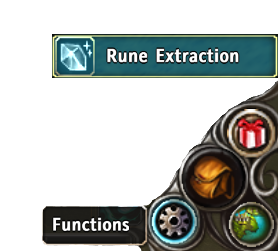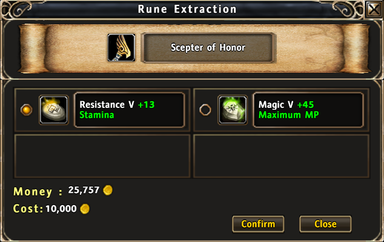 Enter the item you would like to extract a rune from here.

Select the rune to be extracted.

Once you have confirmed the extraction, the rune will be returned to your backpack.

You can see how much Gold is required for the extraction under Cost.
Acquiring Embedding Runes
Some embedding runes are dropped as loot by Taborea's monsters. The higher the level of the enemy, the greater the chance that it's carrying powerful runes.
Embedding runes come in various types and tiers.
Type
The type determines which of your attributes the rune will strengthen.
For example, carrying a weapon embedded with a Vitality rune will increase your Wisdom.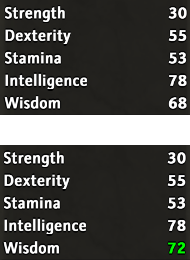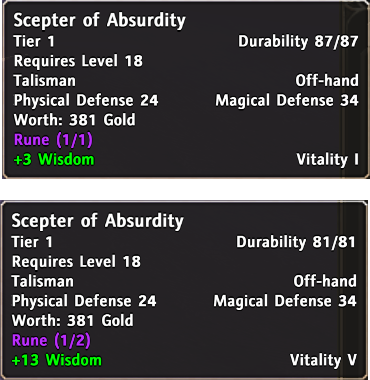 Tier
The tier determines how much your attributes are increased.
For example, if you embed a tier 1 rune, you receive a bonus of +3.


For the same rune of tier 5, you receive a bonus of +13.
There are eleven types of embedding runes that can be found as loot. Pay attention to which attributes they strengthen. Some embedding runes are more helpful to certain classes.
| | Rune Type | Improves | | Rune Type | Improves |
| --- | --- | --- | --- | --- | --- |
| | Vitality | Wisdom | | Defense | Defense |
| | Harm | Attack | | Quickness | Dexterity |
| | Vigor | Strength | | Endurance | Maximum Hit Points |
| | Magic | Maximum Mana Points | | Resistance | Stamina |
| | Shell | Magical Defense | | Mind | Intelligence |
| | Strike | Magical Damage | | | |
Production Runes
Production runes help with the crafting of items using the profession system.

Once your crafting skill has reached level 12, you are a pro. That means you can produce better items with the help of production runes.

There are six production runes, one for each profession.
| | | | | | |
| --- | --- | --- | --- | --- | --- |
| | Link Rune | Carpentry | | Purify Rune | Armorcrafting |
| | Activate Rune | Cooking | | Disenchant Rune | Tailoring |
| | Frost Rune | Blacksmithing | | Blend Rune | Alchemy |
Finding Production Runes
You can find production runes as loot, just like embedding runes. The various types of production runes have different drop rates.